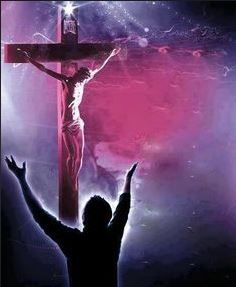 November 4, 2021
Once again, I (Maureen) see a Great Flame that I have come to know as the Heart of God the Father. He says: "Children, when you pray, always put others' needs ahead of your own. Then, surrender any outcome to My Divine Will. I will honor such a prayer. Most do not understand My Will which is Omnipotent and perfect for each soul. My Will is to capture the emotions, the joys, the fears of every heart and then to change these emotions into loving acceptance. In your acceptance is your surrender to My Will. To understand and to believe in this is your sanctification. This acceptance makes every cross lighter. I know ahead of time your every need and I am preparing for you every solution. To believe this is your sanctification.""Place your personal holiness in the surrender to My Will. Such a prayer is answered by leaps and bounds."

Read Ephesians 2:8-10+




For by grace you have been saved through faith; and this is not your own doing, it is the gift of God – not because of works, lest any man should boast. For we are his workmanship, created in Christ Jesus for good works, which God prepared beforehand, that we should walk in them.

+ Scripture verses asked to be read by God the Father.

 

4 de Noviembre del 2021
Nuevamente veo una gran llama que he llegado a reconocer como el Corazón de Dios Padre. Dice: "Hijos, cuando recen, pongan siempre las necesidades de los demás antes que las propias. Después, rindan cualquier resultado a Mi Divina Voluntad. Yo honraré una oración así. La mayoría no comprende Mi Voluntad, la cual es omnipotente y perfecta para cada alma. Mi Voluntad es capturar las emociones, las alegrías y los miedos de cada corazón y luego cambiar estas emociones a una aceptación amorosa. La rendición a Mi Voluntad radica en su aceptación. Comprender y creer en esto es su santificación. Esta aceptación hace más ligeras la cruces. Yo conozco con anticipación cada una de sus necesidades y preparo para ustedes cada solución. Creer esto es su santificación.""Pongan su santidad personal en la rendición a Mi Voluntad. Una oración así se responde rápidamente."

Lean Efesios 2:8-10




Porque ustedes han sido salvados por su gracia, mediante la fe. Esto no proviene de ustedes, sino que es un don de Dios; y no es el resultado de las obras, para que nadie se gloríe. Nosotros somos creación suya: fuimos creados en Cristo Jesús, a fin de realizar aquellas buenas obras, que Dios preparó de antemano para que las practicáramos.
RE: Latest messages are at Holy Love Ministries (www.holylove.org) and Ministerios del Amor Santo (www.amorsanto.com)