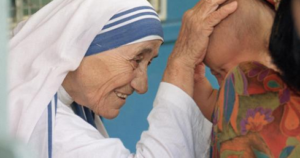 May 21, 2021
Read James 2:8-10+
If you really fulfil the royal law,* according to the Scripture, "You shall love your neighbor as yourself", you do we

l

l. But if you show partiality, you commit sin, and are convicted by the law as transgressors. For whoever keeps the whole law but fails in one point has become guilty of all of it.

* Per the Ignatius Catholic Study Bible – The royal law: The law of Christ's kingdom (2:5), which incorporates the Mosaic laws of charity (2:8; Mt 22:34-40) and the commandments of the Decalogue (2:11; Mt 19:16-19) into the gospel teaching of Jesus (Mt 5-7; Catechism of the Catholic Church paragraph 1972: The New Law is called a law of love because it makes us act out of the love infused by the Holy Spirit, rather than from fear; a law of grace, because it confers the strength of grace to act, by means of faith and the sacraments; a law of freedom, because it sets us free from the ritual and juridical observances of the Old Law, inclines us to act spontaneously by the prompting of charity and, finally, lets us pass from the condition of a servant who "does not know what his master is doing" to that of a friend of Christ – "For all that I have heard from my Father I have made known to you" – or even to the status of son and heir.)

+ Scripture verses asked to be read by God the Father.

 

21 de mayo de 2021
Lea Santiago 2: 8-10 +
Si realmente cumples la ley real, * según la Escritura, "Amarás a tu prójimo como a ti mismo", lo harás bien. Pero si hace parcialidad, comete pecado y la ley lo declara culpable de transgresión. Porque el que guarda toda la ley, pero falla en un punto, se hace culpable de toda ella.

* Según la Biblia de estudio católica de Ignacio – La ley real: La ley del reino de Cristo (2: 5), que incorpora las leyes mosaicas de la caridad (2: 8; Mt 22: 34-40) y los mandamientos del Decálogo (2 : 11; Mt 19: 16-19) en la enseñanza del evangelio de Jesús (Mt 5-7; Catecismo de la Iglesia Católica, párrafo 1972: La Nueva Ley se llama ley de amor porque nos hace actuar a partir del amor infundido por Espíritu Santo, más que del miedo; ley de la gracia, porque confiere la fuerza de la gracia para actuar, por medio de la fe y los sacramentos; ley de la libertad, porque nos libera de las observancias rituales y jurídicas del La Ley Antigua, nos inclina a actuar espontáneamente por el impulso de la caridad y, finalmente, nos deja pasar de la condición de un siervo que "no sabe lo que hace su amo" a la de un amigo de Cristo – "Por todo lo que yo he oído de mi Padre que os he dado a conocer "- o incluso a la condición de hijo y heredero.)

+ Los versículos de las Escrituras pidieron ser leídos por Dios el Padre.
RE: Latest messages are at Holy Love Ministries (www.holylove.org) and Ministerios del Amor Santo (www.amorsanto.com)