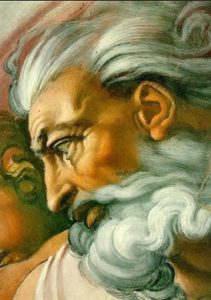 Once again, I (Maureen) see a Great Flame that I have come to know as the Heart of God the Father. He says: "I am the Father of all Mankind. I have held back My Justice from this errant generation in an attempt to increase the Remnant Faithful. Do not challenge My Mercy further – O Man of Earth. Do you not know that even your slightest inspiration to prayer rises as a sweet fragrance through the ordinances of time and space to fill My Nostrils with peace, love and joy."

"Think then of the benefits of your prayer from the heart. You cannot go wrong in your slightest efforts. Remember in your prayers the unbelievers and the misinformed." 7/29/2018

Read Romans 2:13+

For it is not the hearers of the law who are righteous before God, but the doers of the law who will be justified.

+ Scripture verses asked to be read by God the Father.

Nuevamente veo una gran llama que he llegado a reconocer como el Corazón de Dios Padre. Dice: "Yo soy el Padre de toda la humanidad. He detenido Mi Justicia para esta generación descarriada en un intento por incrementar el Resto Fiel. No desafíes más Mi misericordia, hombre de la Tierra. ¿Acaso no saben que incluso su más mínima inspiración para rezar se eleva como una dulce fragancia a través de las ordenanzas del tiempo y espacio para llenar Mi olfato de paz, amor y alegría?"

"Piensen entonces en los beneficios cuando rezan con el corazón. No puede salir nada mal en sus esfuerzos más pequeños. Recuerden rezar por los no creyentes y por los que están mal informados."

Lean Romanos 2:13
…porque a los ojos de Dios, no son justos los que oyen la Ley, sino los que la practican.
RE: Latest messages are at Holy Love Ministries and Ministerios del Amor Santo