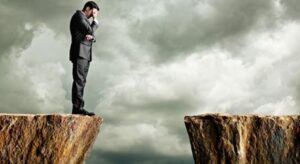 July 15, 2022

Once again, I (Maureen) see a Great Flame that I have come to know as the Heart of God the Father. He says: "Every sin has at its foundation disordered self-love. The purer the Holy Love* in your heart, the more closely we are bound together in purpose. It is any weakness in Holy Love that separates the soul from love of My Divine Will for him."

"Avoid thinking of how everything affects you personally. Think of the needs of others – spiritually, as well as, physically. Cling to obedience to My Commandments.** It is in this way, you will please Me the most."

Read Colossians 3:23-24 +
Whatever your task, work heartily, as serving the Lord and not men, knowing that from the Lord you will receive the inheritance as your reward; you are serving the Lord Christ.

+ Scripture verse(s) asked to be read by God the Father.

 

15 de Julio del 2022

Nuevamente veo una gran llama que he llegado a reconocer como el Corazón de Dios Padre. Dice: "Todo pecado tiene su origen en el amor propio desordenado. Mientras más puro el Amor Santo en el corazón, más estrechamente estamos unidos en propósito. Cualquier debilidad en el Amor Santo es lo que separa al alma del amor a Mi Divina Voluntad para ella."

"Eviten pensar en cómo todo les afecta de forma personal. Piensen en las necesidades de los demás, tanto espirituales como físicas. Aférrense a la obediencia a Mis mandamientos. De esta manera me agradarán más."

Lean Colosenses 3:23-24
Cualquiera que sea el trabajo de ustedes, háganlo de todo corazón, teniendo en cuenta que es para el Señor y no para los hombres. Sepan que el Señor los recompensará, haciéndolos sus herederos. Ustedes sirven a Cristo, el Señor.
RE: Latest messages are at Holy Love Ministries (www.holylove.org) and Ministerios del Amor Santo (www.amorsanto.com)