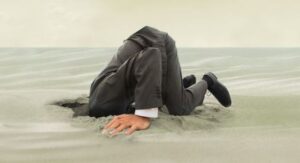 July 29, 2022
Once again, I (Maureen) see a Great Flame that I have come to know as the Heart of God the Father. He says: "There are different ways of condoning or condemning sin in the world and in the lives of those around you. One way of condoning any sin is to ignore its existence. If you do not address the possibility of sin in any given situation, it is the same as condoning it. Be outspoken as to the presence of sin around you. This is the only way to convict hearts as to the path they are following."

"Never allow concern for unpopularity of your opinions to deter you. If you stand for righteousness, My Support is all you need. If you do not condemn sin, you have a grave responsibility before Me."

Read 1 Timothy 5:20+




As for those who persist in sin, rebuke them in the presence of all, so that the rest may stand in fear.




+ Scripture verses asked to be read by God the Father.

 

29 de Julio del 2022
Nuevamente veo una gran llama que he llegado a reconocer como el Corazón de Dios Padre. Dice: "Hay diferentes maneras de consentir o reprobar el pecado en el mundo y en las vidas de quienes los rodean. Una manera de consentir un pecado es ignorando su existencia. Si ustedes no enfrentan la posibilidad de pecado en alguna situación, esto es lo mismo que consentirlo. Sean francos en cuanto a la presencia de pecado a su alrededor. Esta es la única manera de convencer corazones sobre el sendero que están llevando."

"Nunca permitan que la preocupación por no ser populares debido a sus opiniones los desanime. Si ustedes defienden la rectitud, todo lo que necesitan es Mi apoyo. Si no reprueban el pecado, tienen una seria responsabilidad ante Mí."




Lean 1ª Timoteo 5:20




A los que incurran en pecado, repréndelos públicamente, para que sirva de escarmiento a los demás.
RE: Latest messages are at Holy Love Ministries (www.holylove.org) and Ministerios del Amor Santo (www.amorsanto.com)