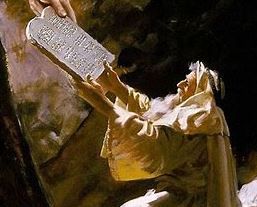 November 17, 2022
Once again, I (Maureen) see a Great Flame that I have come to know as the Heart of God the Father. He says: "Children, each day, try to find new ways to show Me that you love Me. Review the Commandments* each morning so that they are fresh in your mind. Then, consider the ways you could show Me how you regard these Commandments as your path to personal holiness."

"Such an examination of conscience is just as important as the examination that ferrets out areas of sin in your life. It is a must to avoid evil, but it is also important to cling to acts of love. These are both My Will for you."

Read Ephesians 5:15-17+




Look carefully then how you walk, not as unwise men but as wise, making the most of the time, because the days are evil. Therefore do not be foolish, but understand what the will of the Lord is.




+ Scripture verses asked to be read by God the Father. (Please note: all Scripture given by Heaven refers to the Bible used by the visionary. Ignatius Press – Holy Bible – Revised Standard Version – Second Catholic Edition.)

* To LISTEN or READ the nuances & depth of the Ten Commandments given by God the Father from June 24 – July 3, 2021, please click here: http://www.holylove.org/ten

 

17 de Noviembre del 2022
Nuevamente veo una gran llama que he llegado a reconocer como el Corazón de Dios Padre. Dice: "Hijos, cada día, intenten encontrar nuevas formas de demostrarme que me aman. Cada mañana, revisen los mandamientos para que puedan estar frescos en su mente. Luego, consideren las formas en que podrían demostrarme cómo respetar estos mandamientos como el sendero a la santidad personal."

"Un examen de conciencia así es tan importante como el examen que detecta las áreas de pecado en sus vidas. Es indispensable evitar el pecado, pero también es importante aferrarse a los actos de amor. Estas dos cosas son Mi Voluntad para ustedes."

Lean Efesios 5:15-17




Cuiden mucho su conducta y no procedan como necios, sino como personas sensatas que saben aprovechar bien el momento presente, porque estos tiempos son malos. No sean irresponsables, sino traten de saber cuál es la voluntad del Señor.
RE: Latest messages are at Holy Love Ministries (www.holylove.org) and Ministerios del Amor Santo (www.amorsanto.com)