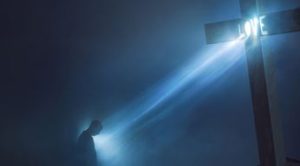 May 11, 2022

"The Messages here are meant to lead you to deeper holiness – the whole focus of these times. They are not exciting predictions of things to come, nor do they lay out plans for physical survival. The Messages speak to the inner spirit and lead the soul closer to salvation. This is all the preparation that is needed."

Read 1 Timothy 4:7-8+
Have nothing to do with godless and silly myths. Train yourself in godliness; for while bodily training is of some value, godliness is of value in every way, as it holds promise for the present life and also for the life to come.
+ Scripture verses asked to be read by the Blessed Virgin Mary.

 

11 de Mayo del 2022

"Aquí los Mensajes tienen como propósito guiarlos a una santidad más profunda; todo el enfoque de estos tiempos. Los Mensajes no son predicciones fascinantes de cosas por venir, ni establecen planes para la supervivencia física. Los Mensajes le hablan al espíritu interior y guían al alma más cerca de la salvación. Esta es toda la preparación que se necesita."

Lean 1ª Timoteo 4:7-8
Rechaza esos mitos ridículos, esos cuentos de viejas, y ejercítate en la piedad. Los ejercicios físicos son de poca utilidad; la piedad, en cambio, es útil para todo, porque encierra una promesa de Vida para el presente y para el futuro.

*El aceite del Viernes Santo.
RE: Latest messages are at Holy Love Ministries (www.holylove.org) and Ministerios del Amor Santo (www.amorsanto.com)