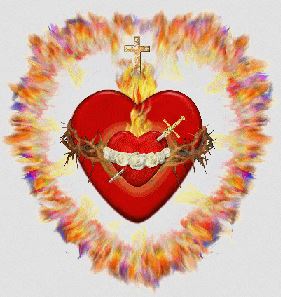 January 7, 2023
Once again, I (Maureen) see a Great Flame that I have come to know as the Heart of God the Father. He says: "Children, if you do not value Holy Love* in your hearts, you cannot be saved. The way to salvation is through surrender to Holy Love. Those who love Me are those who are obedient to My Commandments.** I cannot tell you in any simpler way than this. Take this Message to heart and live accordingly."

Read 1 John 3:18+




Little children, let us not love in word or speech but in deed and in truth.

+ Scripture verses asked to be read by God the Father.




* For a PDF of the handout: 'WHAT IS HOLY LOVE', please see: https://www.holylove.org/What_is_Holy_Love




** To LISTEN or READ the nuances & depth of the Ten Commandments given by God the Father from June 24 – July 3, 2021, please click here: http://www.holylove.org/ten

 

7 de Enero del 2023
Nuevamente veo una gran llama que he llegado a reconocer como el Corazón de Dios Padre. Dice: "Hijos, si no valoran el Amor Santo en sus corazones, no pueden ser salvados. El camino a la salvación es a través de la rendición al Amor Santo. Quienes me aman son los que obedecen Mis mandamientos. No puedo decirles esto de una forma más sencilla. Tomen este mensaje en serio y vivan en consecuencia."

Lean 1ª Juan 3:18




Hijitos míos, no amemos con la lengua y de palabra, sino con obras y de verdad.
RE: Latest messages are at Holy Love Ministries (www.holylove.org) and Ministerios del Amor Santo (www.amorsanto.com)