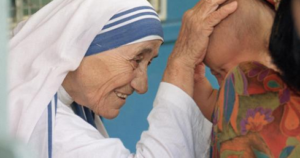 February 5, 2022
Once again, I (Maureen) see a Great Flame that I have come to know as the Heart of God the Father. He says: "Children, My best instrument in the world focuses on the needs of others. Then, I am able to act through such a one in the way I choose. The instrument I choose most often finds ways to please Me in the service of others. He is not bound up in his own desires. He does not regard everything as to how it affects himself. He is, therefore, unselfish."

"This unselfishness frees him to take into account the best way to please Me and to please others. Self comes last. His personal desires and wants are always in the background. In the long run, however, I willingly come quickly to the aid of My worthy instrument."

Read 1 Corinthians 10:24+




Let no one seek his own good, but the good of his neighbor.

+ Scripture verses asked to be read by God the Father.

 

5 de Febrero del 2022
Nuevamente veo una gran llama que he llegado a reconocer como el Corazón de Dios Padre. Dice: "Hijos, Mi mejor instrumento en el mundo se enfoca en las necesidades de los demás. Es entonces que Yo puedo actuar por medio de él en la forma en que Yo elija. El instrumento que Yo prefiero con mayor frecuencia encuentra maneras de agradarme sirviendo a los demás. No está atado a sus propios deseos. No considera todo en relación a cómo le afecta a él. Por consiguiente, no es egoísta."

"Este desinterés lo libera para considerar la mejor manera de agradarme a Mí y agradar a los demás. El 'yo' queda en último lugar. Sus deseos personales y sus intereses están siempre en segundo plano. A la larga, sin embargo, Yo acudo gustosa y rápidamente al auxilio de Mi valioso instrumento."

Lean 1ª Corintios 10:24 Que nadie busque su propio interés, sino el de los demás.
RE: Latest messages are at Holy Love Ministries (www.holylove.org) and Ministerios del Amor Santo (www.amorsanto.com)