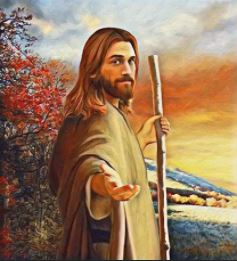 April 3, 2022
Once again, I (Maureen) see a Great Flame that I have come to know as the Heart of God the Father. He says: "When I speak to you each morning, it is My contact with the heart of the world – My chance to change hearts and lives forever through direct communication. Each Message* carries with it a lesson, an incentive towards change and stabilization in righteousness, a confirmation in Truth."

"Do not drift away through influences or discouragements from evil. Know that I am here** speaking to you because of My great love for each soul. I must continually call you back to Me away from the influences of the world. I am using this means – these Messages to do so."

Read Colossians 3:16+

Let the word of Christ dwell in you richly, as you teach and admonish one another in all wisdom, and as you sing psalms and hymns and spiritual songs with thankfulness in your hearts to God.

+ Scripture verses asked to be read by God the Father.

 

3 de Abril del 2022
Nuevamente veo una gran llama que he llegado a reconocer como el Corazón de Dios Padre. Dice: "Cuando te hablo cada mañana, Mi contacto es con el corazón del mundo; es Mi oportunidad para cambiar corazones y vidas para siempre por medio de la comunicación directa. Cada mensaje lleva consigo una lección, un incentivo para cambiar y el equilibrio en la justicia, una confirmación en la verdad."

"No se alejen por influencias o desalientos del mal. Sepan que Yo estoy hablándoles aquí por el gran amor que tengo por cada alma. Debo llamarlos continuamente a que regresen a Mí lejos de las influencias del mundo. Para hacerlo, estoy utilizando este medio; estos mensajes."

Lean Colosenses 3:16




Que la Palabra de Cristo resida en ustedes con toda su riqueza. Instrúyanse en la verdadera sabiduría, corrigiéndose los unos a los otros. Canten a Dios con gratitud y de todo corazón salmos, himnos y cantos inspirados.
RE: Latest messages are at Holy Love Ministries (www.holylove.org) and Ministerios del Amor Santo (www.amorsanto.com)