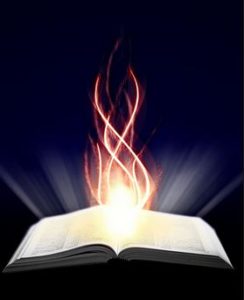 April 4, 2022
Once again, I (Maureen) see a Great Flame that I have come to know as the Heart of God the Father. He says: "Children, My speaking to you, yet again today, is still another sign of the urgency of these times. There are plots in the heart of man which if acted upon could change life on earth forever. Evil inspires evil. People no longer live to please Me, but themselves. My Commandments* are not revered nor obeyed."

"The wholesome, good inspirations that are carried to fruition gain less notoriety than the success of evil. People, therefore, are not encouraged in good but the negative is held in esteem."

"Once again, I urge mankind to unity in prayer towards the Victory of My Divine Will in hearts and in the world. Do not be satisfied with less. Conclude that this is the path to Victory."

Read Philippians 2:1-2+

So if there is any encouragement in Christ, any incentive of love, any participation in the Spirit, any affection and sympathy, complete my joy by being of the same mind, having the same love, being in full accord and of one mind.

+ Scripture verses asked to be read by God the Father.

 

4 de Abril del 2022
Nuevamente veo una gran llama que he llegado a reconocer como el Corazón de Dios Padre. Dice: "Hijos, hablarles hoy de nueva cuenta es otro signo de la urgencia de estos tiempos. Hay intrigas en el corazón del hombre que si se ponen en marcha podrían cambiar la vida en la tierra para siempre. El mal inspira al mal. La gente ya no vive para agradarme a Mí, sino a sí misma. No se respetan ni se obedecen Mis mandamientos."

"Las sanas y buenas inspiraciones que fructifican obtienen menos notoriedad que el éxito del mal. Por lo tanto, las personas no son alentadas en el bien, sino aprecian más lo negativo."

"Una vez más apremio a la humanidad a la unidad en la oración pidiendo la victoria de Mi Divina Voluntad en los corazones y en el mundo. No se conformen con menos. Concluyan que este es el sendero de la victoria."

Lean Filipenses 2:1-2 Si la exhortación en nombre de Cristo tiene algún valor, si algo vale el consuelo que brota del amor o la comunión en el Espíritu, o la ternura y la compasión, les ruego que hagan perfecta mi alegría, permaneciendo bien unidos. Tengan un mismo amor, un mismo corazón, un mismo pensamiento.
RE: Latest messages are at Holy Love Ministries (www.holylove.org) and Ministerios del Amor Santo (www.amorsanto.com)