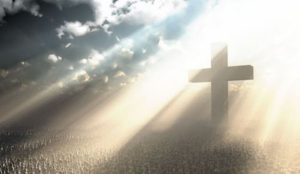 May 2, 2022
Once again, I (Maureen) see a Great Flame that I have come to know as the Heart of God the Father. He says: "Please realize that present-moment decisions can affect your eternity. It is necessary to learn to choose always in favor of Holy Love,* without concern for the present-moment consequences."

"If you are concerned for what others think above and beyond My opinion, you will not choose wisely. Come deeper into the recesses of My Paternal Heart by your efforts to please Me. I grant peace to those who choose to please Me. Whole nations take heed."

Read Ephesians 4:1-3+




I therefore, a prisoner for the Lord, beg you to walk in a manner worthy of the calling to which you have been called, with all lowliness and meekness, with patience, forbearing one another in love, eager to maintain the unity of the Spirit in the bond of peace.




+ Scripture verses asked to be read by God the Father.

 

2 de Mayo del 2022
Nuevamente veo una gran llama que he llegado a reconocer como el Corazón de Dios Padre. Dice: "Por favor dense cuenta de que las decisiones del momento presente pueden afectar su eternidad. Es necesario aprender a elegir siempre en favor del Amor Santo, sin temor a las consecuencias del momento presente."

"Si están preocupados por lo que los demás piensan por encima de Mi opinión, no elegirán sabiamente. Adéntrense más profundamente en los aposentos de Mi Corazón Paternal con sus esfuerzos por complacerme. Yo concedo paz a los que eligen hacerlo. Pongan atención, todas las naciones."

Lean Efesios 4:1-3




Yo, que estoy preso por el Señor, los exhorto a comportarse de una manera digna de la vocación que han recibido. Con mucha humildad, mansedumbre y paciencia, sopórtense mutuamente por amor. Traten de conservar la unidad del Espíritu, mediante el vínculo de la paz.
RE: Latest messages are at Holy Love Ministries (www.holylove.org) and Ministerios del Amor Santo (www.amorsanto.com)