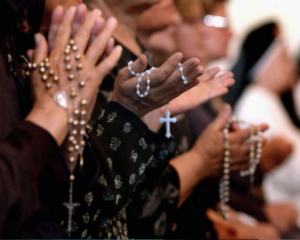 August 4, 2020 Once again, I (Maureen) see a Great Flame that I have come to know as the Heart of God the Father. He says: "Do not make uninformed choices when it comes to choosing a political leader. This is how leadership becomes corrupt. Use your right to choose wisely. One political party wants to take away certain rights that your nation* was founded upon. This would only weaken your freedom. You must not allow the Constitution or the Declaration of Independence to become political issues. Nothing they stand for should be changed."**

"These days, change is clothed in righteousness. You must look beneath the modern-day rhetoric and discover what change would mean to your nation and to you personally. You must discover what is being proposed as good is really leading to evil. Pray for righteous wisdom."

Read 2 Thessalonians 2:15+

So then, brethren, stand firm and hold to the traditions which you were taught by us, either by word of mouth or by letter.

+ Scripture verses asked to be read by God the Father.

 

4 de Agosto del 2020
Nuevamente veo una gran llama que he llegado a reconocer como el Corazón de Dios Padre. Dice: "No tomen decisiones a la ligera cuando se trate de elegir un líder político. Así es como el liderazgo se corrompe. Utilicen su derecho a elegir de forma sensata. Un partido político quiere eliminar ciertos derechos sobre los que se fundó su Nación. Esto solo debilitaría su libertad. No deben permitir que la Constitución o la Declaración de Independencia se conviertan en asuntos políticos. Nada de lo que ambas representan debe cambiarse."

"En estos días, el cambio está revestido de rectitud. Deben mirar más allá de la retórica moderna y descubrir lo que el cambio significaría para la Nación y a título personal. Deben descubrir que lo que se propone como algo bueno realmente está llevando al mal. Recen pidiendo recta sabiduría."

Lean 2ª Tesalonicenses 2:15




Por lo tanto, hermanos, manténganse firmes y conserven fielmente las tradiciones que aprendieron de nosotros, sea oralmente o por carta.
RE: Latest messages are at Holy Love Ministries and Ministerios del Amor Santo