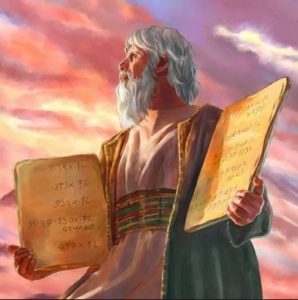 March 12, 2022
Once again, I (Maureen) see a Great Flame that I have come to know as the Heart of God the Father. He says: "I chose these times to speak here* and to accentuate the necessity of each soul to obey My Commandments.** This is the way to salvation. This is My Truth. These days, souls do not search out the Truth or how their everyday lives fit into obedience to My Commandments. They seem to count on going to Heaven just as a matter of course. If the soul goes through life trying only to please himself, he may, at the last moment, turn to My Mercy – then he would be saved. However, his position of joy in Heaven would be greatly diminished."

So, I speak here, not to please Myself, but to bring souls into the realm of Truth, which is their salvation. Those who will listen will be greatly blest."

Read 1 John 3:21-22+

Beloved, if our hearts do not condemn us, we have confidence before God; and we receive from him whatever we ask, because we keep his commandments and do what pleases him.

+ Scripture verses asked to be read by God the Father.

 

12 de Marzo del 2022
Nuevamente veo una gran llama que he llegado a reconocer como el Corazón de Dios Padre. Dice: "Elijo estos tiempos para hablar aquí y enfatizar la necesidad de que cada alma obedezca Mis mandamientos. Este es el camino a la salvación. Esta es Mi verdad. En estos tiempos, las almas no buscan la verdad o cómo su vida diaria encaja en la obediencia a Mis mandamientos. Parece que dan por un hecho que ir al Cielo es algo natural. Si el alma va por la vida intentando solo agradarse a sí misma, es posible que, en el último momento, recurra a Mi misericordia; entonces se salvaría. Sin embargo, su posición de gozo en el Cielo disminuiría considerablemente."

"Así que hablo aquí no para complacerme, sino para llevar almas al reino de la verdad, el cual es su salvación. Quienes escuchen serán muy bendecidos."

Lean 1ª Juan 3:21-22




Queridos míos, si nuestro corazón no nos hace ningún reproche, podemos acercarnos a Dios con plena confianza, y él nos concederá todo cuanto le pidamos, porque cumplimos sus mandamientos y hacemos lo que le agrada.
RE: Latest messages are at Holy Love Ministries (www.holylove.org) and Ministerios del Amor Santo (www.amorsanto.com)