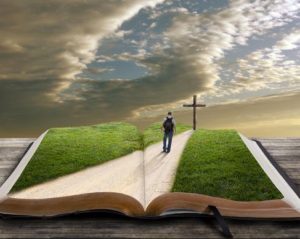 July 11, 2022
Once again, I (Maureen) see a Great Flame that I have come to know as the Heart of God the Father. He says: "Children, I speak, today, to remind you that I have the perfect Plan for each one's salvation. If the soul takes a step off the path I have set before him, I correct him through other people or circumstances. The foundation of this Plan is the soul's willingness to please Me. The more he wants to please Me, the deeper he comes into My Divine Will – My Plan for him."

Read Ephesians 2:8-10+




For by grace you have been saved through faith; and this is not your own doing, it is the gift of God – not because of works, lest any man should boast. For we are his workmanship, created in Christ Jesus for good works, which God prepared beforehand, that we should walk in them.

+ Scripture verses asked to be read by God the Father.

 

11 de Julio del 2022
Nuevamente veo una gran llama que he llegado a reconocer como el Corazón de Dios Padre. Dice: "Hijos, les hablo hoy para recordarles que Yo tengo el plan perfecto para la salvación de cada persona. Si el alma sale del sendero que Yo he trazado para ella, Yo la corrijo por medio de otras personas u otras circunstancias. El cimiento de este plan es la disposición del alma para agradarme. Mientras más quiera el alma agradarme, más profundamente entra a Mi Divina Voluntad; a Mi plan para ella."

Lean Efesios 2:8-10




Porque ustedes han sido salvados por su gracia, mediante la fe. Esto no proviene de ustedes, sino que es un don de Dios; y no es el resultado de las obras, para que nadie se gloríe. Nosotros somos creación suya: fuimos creados en Cristo Jesús, a fin de realizar aquellas buenas obras, que Dios preparó de antemano para que las practicáramos.
RE: Latest messages are at Holy Love Ministries (www.holylove.org) and Ministerios del Amor Santo (www.amorsanto.com)