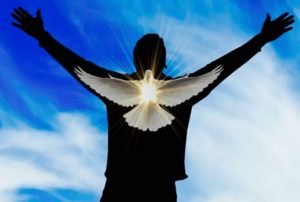 February 20, 2022
Once again, I (Maureen) see a Great Flame that I have come to know as the Heart of God the Father. He says: "Children, do not presume to know the future. Only I know the times and dates of certain events. Begin each day open and ready for whatever I send your way. When you live this way, you are open to My Divine Will for you. It is easy for Me to direct you and to use you as My instrument.""

It is when you decide that you must do such and such no matter what, that you do not open your heart to My Plans for you. I may want to use you in a whole different direction than what you anticipate. Let your hearts open as to My Plans and My direction for you. When you pray each morning, allow My Spirit to direct you. Then, you will be ready for any direction I send you."

Read Philippians 4:4-7+




Rejoice in the Lord always; again I will say, Rejoice. Let all men know your forbearance. The Lord is at hand. Have no anxiety about anything, but in everything by prayer and supplication with thanksgiving let your requests be made known to God. And the peace of God, which passes all understanding, will keep your hearts and your minds in Christ Jesus.+ Scripture verses asked to be read by God the Father.

 

20 de Febrero del 2022
Nuevamente veo una gran llama que he llegado a reconocer como el Corazón de Dios Padre. Dice: "Hijos, no asuman que conocen el futuro. Solo Yo sé la fecha y la hora de ciertos acontecimientos. Inicien cada día estando abiertos y preparados para cualquier cosa que Yo les envíe. Cuando viven así, están abiertos a Mi Divina Voluntad para ustedes y se me facilita guiarlos y utilizarlos como instrumentos Míos."

"En el momento en el que deciden que deben hacer tal o cual cosa sin importar nada, es cuando no abren sus corazones a Mis planes para ustedes. Es posible que Yo quiera usarlos en una dirección totalmente diferente a la que ustedes anticipan. Dejen que sus corazones se abran a Mis planes y a la dirección que Yo tengo para ustedes. Cuando recen cada mañana, permitan que Mi Espíritu los guíe. Así estarán listos para cualquier dirección a la que Yo los envíe."

Lean Filipenses 4:4-7




Alégrense siempre en el Señor. Vuelvo a insistir, alégrense. Que la bondad de ustedes sea conocida por todos los hombres. El Señor está cerca. No se angustien por nada, y en cualquier circunstancia, recurran a la oración y a la súplica, acompañadas de acción de gracias, para presentar sus peticiones a Dios. Entonces la paz de Dios, que supera todo lo que podemos pensar, tomará bajo su cuidado los corazones y los pensamientos de ustedes en Cristo Jesús.
RE: Latest messages are at Holy Love Ministries (www.holylove.org) and Ministerios del Amor Santo (www.amorsanto.com)