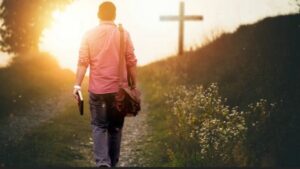 May 7, 2022
Once again, I (Maureen) see a Great Flame that I have come to know as the Heart of God the Father. He says: "The confines of My Heart are open to all who desire to come closer to Me. The human heart must desire deeper holiness to be deeper within My Paternal Heart. The doorway of My Heart opens to all who wish to enter herein. The deeper, more profound the desire to be in My Heart, the greater the graces received upon residing in My Paternal Presence."

"Grace cannot be mimicked. If it is genuine, there is no substitute. Genuine grace produces genuine results. It pleases Me when souls pursue a path which pleases Me and the attendant grace forthcoming. Keep always in your hearts the desire to live in grace."

Read 1 John 3:21-23+

Beloved, if our hearts do not condemn us, we have confidence before God; and we receive from him whatever we ask, because we keep his commandments and do what pleases him. And this is his commandment, that we should believe in the name of his Son Jesus Christ and love one another, just as he has commanded us.

+ Scripture verses asked to be read by God the Father.

 

7 de Mayo del 2022
Nuevamente veo una gran llama que he llegado a reconocer como el Corazón de Dios Padre. Dice: "Los confines de Mi Corazón están abiertos para todo aquel que desee acercarse a Mí. El corazón humano debe desear una santidad más intensa para estar en lo profundo de Mi Corazón Paternal. La puerta de Mi Corazón se abre a todos los que desean entrar ahí. Mientras más profundo, mientras más intenso el deseo de estar en Mi Corazón, mayores las gracias recibidas al residir en Mi presencia paternal."

"La gracia no se puede imitar. Si es auténtica, no hay substituto. La gracia auténtica produce resultados auténticos. Me complace cuando las almas buscan un sendero que es de mi agrado y la gracia futura que esto conlleva. Conserven siempre en sus corazones el deseo de vivir en gracia."

Lean 1ª Juan 3:21-23




Queridos míos, si nuestro corazón no nos hace ningún reproche, podemos acercarnos a Dios con plena confianza, y él nos concederá todo cuanto le pidamos, porque cumplimos sus mandamientos y hacemos lo que le agrada. Su mandamiento es este: que creamos en el nombre de su Hijo Jesucristo, y nos amemos los unos a los otros como él nos ordenó.
RE: Latest messages are at Holy Love Ministries (www.holylove.org) and Ministerios del Amor Santo (www.amorsanto.com)