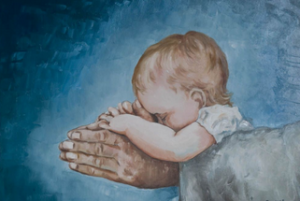 June 28, 2022
Once again, I (Maureen) see a Great Flame that I have come to know as the Heart of God the Father. He says: "It is important that the pro-life movement remains intact. You must pray now for the states that have not chosen to protect life in the womb.* Be united in this prayer effort. Do not rest on this victory which is on the federal level. Concentrate on the errant states who oppose life. Remain united in prayer just as you were before Roe v. Wade was overturned.** Lives are still at stake. Your prayers are what can change choices."

Read Philippians 2:1-2+

So if there is any encouragement in Christ, any incentive of love, any participation in the Spirit, any affection and sympathy, complete my joy by being of the same mind, having the same love, being in full accord and of one mind.

+ Scripture verses asked to be read by God the Father.

 

28 de Junio del 2022




Nuevamente veo una gran llama que he llegado a reconocer como el Corazón de Dios Padre. Dice: "Es importante que el movimiento próvida permanezca intacto. Ustedes tienen que rezar ahora por los Estados que no han elegido proteger la vida en el vientre materno. Estén unidos en este esfuerzo de oración. No descansen en esta victoria que es a nivel federal. Concéntrense en los Estados errantes que se oponen a la vida. Permanezcan unidos en oración, así como estuvieron unidos antes de que se anulara la ley Roe vs. Wade. Hay vidas que todavía están en peligro. Sus oraciones son las que pueden cambiar las decisiones."

Lean Filipenses 2:1-2




Si la exhortación en nombre de Cristo tiene algún valor, si algo vale el consuelo que brota del amor o la comunión en el Espíritu, o la ternura y la compasión, les ruego que hagan perfecta mi alegría, permaneciendo bien unidos. Tengan un mismo amor, un mismo corazón, un mismo pensamiento.
RE: Latest messages are at Holy Love Ministries (www.holylove.org) and Ministerios del Amor Santo (www.amorsanto.com)